Kansas Real Estate Careers
As Team Leader of the Olathe, Kansas Keller Williams Realty I want to tell you about Kansas Real Estate Careers.
Call Heather at 913-322-7532
Looking for real estate license information from another state? Tell me where you are and I will get you the info!
Click here to find out why more agents choose Keller Williams Realty than any other real estate franchise.
The first thing you will most likely want/need to do is look below for what the requirements for a real estate license entail in the State of Kansas. I have also linked you directly to the Kansas Real Estate Commission website so that you can check on updates. The link provides up to the minute and more detail. Read below to find the requirements for Kansas real estate careers.
State of Kansas Real Estate License Requirements
1) Verify License Requirements For How To Get Your Real Estate License In Kansas
18 or more years of age
High school diploma or its equivalent
30-hour Principles of Real Estate course approved by the Kansas Real Estate Commission
Fingerprints, waiver form (REL-150) and $64 cashier's check or money order payable to KREC to obtain KBI/FBI background checks.
30-hour Kansas Practice course approved by the Kansas Real Estate Commission (file certificate of completion with license application to KREC within 6 months of course completion date)
Pass both parts (general and state) of the Kansas licensing examination within 12 months of the completion date of the Principles of Real Estate course
File an application for license within six months of the examination pass date (if the two parts of the examination were passed on different dates, the four-month time period begins from the earlier examination date)
License application signed by a supervising or branch broker who certifies that the applicant is honest, trustworthy and of good reputation and who will be responsible for supervising the applicant's real estate activities (an original license cannot be issued on inactive status)
File a nonresident form with the license application, if applicable (REL-110)
File a current certification of license from any jurisdictions that have ever issued a real estate license to you with the license application

2) Find A Kansas Real Estate School
Enroll in an approved real estate school.  We can help you to get a $100 discount to CES over on Ward Parkway. You can either take your courses in a classroom setting or online from the comfort of your own home. The online version allows you to finish at your own pace and from anywhere.
3) File Your Application To Take Your Kansas Real Estate Exam
Submit your Real Estate License Application.
4) Schedule And Pass Your Kansas Real Estate Exam
Schedule when you submit your application.
5) Set Up Your Interview With Keller Williams Realty
Once you have scheduled your real estate exam, contact us to set up your confidential interview. You owe it to yourself to see all that KW has to offer your new real estate career.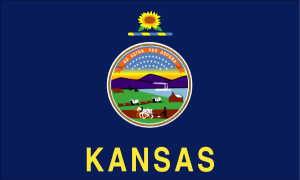 Heather Williams is with our Growth Department and is a specialist in helping you to discover whether or not a career in real estate is for you.