Keller Williams Realty's
Mission | Vision | Values
Keller Williams Realty Belief System
Mission
To build careers worth having, businesses worth owning, lives worth living, experiences worth giving and legacies worth leaving.
Vision
To be the real estate company of choice.
Values
God, family, then business.
We believe real estate is a local service business driven by individual real estate agents and their local image with their centers of influence and client base.
We believe our associates should be treated like "stakeholders."
We believe stakeholder companies always measure profit and loss, open the books, and tell the truth.
We believe who you are in business with really does matter.
We believe profit matters.
We believe no transaction is worth our reputation.
Beliefs (Rules)
At Keller Williams Realty, we proudly and fondly refer to our beliefs as WI4C2TS. They are how we grow our relationships among ourselves.
W   Win-Win - or no deal.
 I    Integrity - do the right thing.
C   Customers - always come first.
C   Commitment - in all things.
C   Communication - seek first to understand.
C   Creativity - ideas before results.
T   Teamwork - together everyone achieves more.
T   Trust - begins with honesty.
S   Success - results through people.
Perspective
A technology company that provides the real estate platform that our agents' buyers and sellers prefer.  Keller Williams thinks like a top producer, acts like a trainer-consultant, and focuses all its activities on service, productivity and profitability.
Leadership & Personal Development - John Maxwell Team
Team Leader - Keller Williams Realty, Olathe, Kansas
Owner/Broker - Ad Astra Realty, Inc.
I believe that through personal growth and the development of our people we create opportunity, choice and changed lives.  Whether you are real estate agent, engineer, small business owner, accountant or assistant manager at a local service business, everything rises and falls on leadership.
As a John Maxwell Team Certified Trainer, Speaker and Coach as well as a Market Center Trainer for the #1 Training Organization in the world you will find my interactions with you and your people to be fun, educational and effective.
Choose the path above that best suits your future and let me help you to chart your course to a better life.  A life worth living.
Training
Every real estate broker in town will tell you they have great training. I promise. But is the proof in the pudding?
Ask to see their training calendar.
Ask to see their First 100 Days plan.
Ask to see how their office stacks up against the MLS Board of Realtors as far as production goes.
Ask if their brokerage or franchise has been name the #1 Training Company (and not just for real estate).
What is my "split"?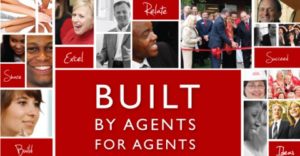 Some real estate franchises like to lead with their commission "split".  Well, if that is the only value you bring to an agent, a low cost of sale, then I guess you should.
Sadly, many new and experienced real estate agents worry more about their cost of sale than they do the value added to help them achieve their goals.  Chris' Top 5 Things To Consider when choosing your real estate broker.
Training
Culture
Mentor-ship or Coaching
Staff assistance (who helps the agents?)
Proof of value - are their agents making money?
Be informed about those five areas and you'll be well on your way to making an informed decision.  After all, you are starting a business so you should not do so lightly.  Now go make your dreams happen.
Learn more about Keller Williams
Office: 913-742-7169
twitter:  @ChrisLengquist